Well, as you can see, these "reviews" aren't pretty, with no external links added, etc. But I just finished reading book 60 and I really don't have time to make this posts pretty. Maybe in 2018 I will do a better job of keeping up (don't count on it).  I would really like to blog more and will make a better effort and not just about books. Maybe I'll even blog about something that pisses someone off (like my thoughts on kneeling during the National Anthem! Woooo-weee, things could get heated!).
Here are some short thoughts:
Legend series by Marie Lu
4/5 stars
This young adult series could be lumped in with The Hunger Games. It has all the adventure and heartbreak that you'll need and you'll want to read the next one.
The Couple Next Door by Shari Lapena
3.5 stars/5
This book would appeal to anyone who loved Gone Girl or The Girl on the Train, you don't get to see the whole picture until the end of the book and you're guessing along the way about what really happened, who is to blame for the little girl who goes missing disappearance. I remember not loving any of the characters, they were all pretty self absorbed. But it sure did keep me reading.
Mother Teresa of Calcutta: A Personal Portrait by Leo Maasburg
10/5 Stars
Honestly, I could write an entire post about this book. Any and everyone should read this book. Don't let the religion aspect get in the way of how it can help you become a better person. Mother Teresa, was funny, so human and loved everyone she met. "If I'm busy judging people, I wont have time to love them" (probably not a perfect quote, but you get the idea). If we could all adopt many of her ways of life, the world would be better. We just have to get past self.

Commonwealth by Ann Patchett
2.5/5 stars
I had to go read what this was about because I kind of forgot, but I knew when I looked up the cover that I didn't love it. The characters were unlikable, the story felt disjointed and all over the place. I expected more from this book because it had fairly high ratings but I was never able to make a great connection with it.
Smart Martha's Catholic Guide for Busy Moms by Tami Kiser
3.5 /5 stars
This is not a book you read straight through, like it's title suggests it's a guide, you come back and read portions of it as you need ideas (for cleaning/organization/dinner plans, etc). Unlike it's title suggested, it's not really Catholic. She threw some Catholic words/ideas in after the fact (at least that's what it felt like). Ex. "Rotate toys, so your children don't have too many to play with, also pray a rosary". I made the mistake of trying to read it through and that probably led to me not loving it. I think as the years progress I will find times that I can refer to it more.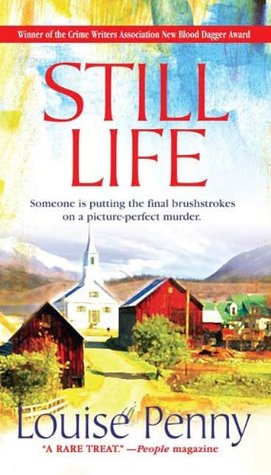 Still Life by Louise Penny
3/5 stars
This is a mystery, which generally I love, but i felt this was lacking. It felt like nothing happened and then all of a sudden we knew who killed who and why. It took me forever to get interested and I can't say that I was ever really vested in it. When it was over, I was glad and I didn't want to read the rest of the very long series.
The Underground Railroad by Colson Whitehead
3.5/5 stars
This is the second book by Whitehead that I've read. Well, the first (Sag Harbor), I never actually finished. But I had higher hopes for this book because it had great reviews. I don't think I loved it as much as others did. It was written from different character's POVs over a span of years, which sometimes made it hard to remember what happened when and why. But I've always been so interested in The Underground Railroad, so the history of it kept me interested.

A Dance with Dragons by George R.R. Martin
3/5 stars
OH MY GOSH. I think this may be the longest book I've ever read, it took me like a month to finish it. And I didn't love it. Like some of the other later books in the Game of Thrones series, I found some parts hard to follow, sometimes a new character would just be thrown in and I wasn't sure how they fit in or what I was suppose to follow with their story. However, the parts I did understand were good. But boy it's hard to get through such  an intense novel. I often times had to google to make sure I understood what I had just read/what had happened. Partly because I may have fallen asleep during parts of the book! Joke. Kinda. I can't say I'm looking forward to the next book, but I will read it…..if it ever gets published.
The Lamb's Supper by Scott Hahn
3.5/5 stars
This is the 2nd time I've read this book. And I could read it again and still not absorb half of it. It touches on the book of revelation and how that relates to the Catholic mass. It illustrates the how and whys of the  mass and how it's pulled directly from the Bible. It's not for the faint of heart, you must really focus while reading it and have a Bible handy for reference.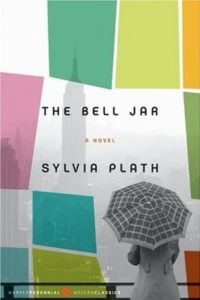 The Bell Jar by Sylvia Plath
4/5 stars
A book that I've started several times, but never completed…until now. The story centers on Esther, who is a smart woman, going through a very intense mental breakdown. It illustrates well, that mental illness knows no bounds and can/does effect people from all walks of life.
Don't You Cry by Mary Kubica
3/5 stars
I generally love thrillers/can't figure outers, but this wasn't my favorite. Written from several POVs, with very little information/context given, it made it too uninteresting to follow. I didn't like having to infer SO much. One of my early notes on this book was, "IDK this book is weird." Enough said.

Astrophysics for People in a Hurry by Neil DeGrasse Tyson
3/5 stars
Apparently I'm too much in a hurry even for this book. It was like in school when I read some material and had to reread it 8 times before it sunk in, except sometimes it never actually did. Yeah, that was this book for me. There were some parts I really enjoyed and it kept my attention but I think I need more quiet and less hurry in my life to absorb it. That being said, I think a lot of people who are into this type of stuff would love this book and it does a good job of breaking things down. The cover is beautiful and gets a 5/5.